Conferences & Workshops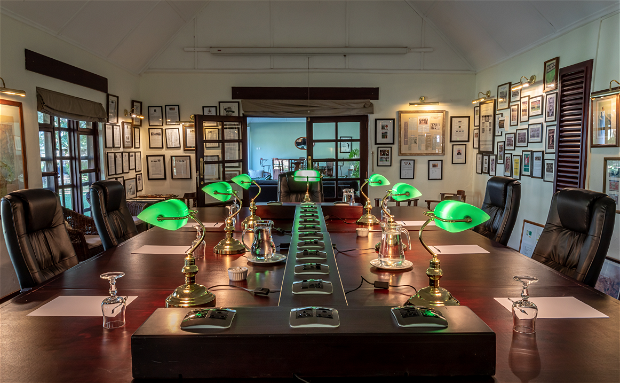 The Conference Venue at The River Club is set up boardroom style and is suitable for up to 16 delegates and is ideal for smaller groups searching for a quiet space to tackle tasks or bond over adventurous activities and sundowners on the Zambezi River.
The Conference Venue is situated away from the main lodge to ensure minimum intrusion from the day to day activity of the lodge.
To qualify for use of The River Club Conference / Meeting Venue, a minimum of 8 delegates required to book a minimum 2-night stay at the lodge.
Accommodation and the Conference venue are subject to availability. Advance booking is essential.
Use of the Conference Venue is complimentary and only available to The River Club guests.
Those delegates not booked to stay at the lodge  pay only for meals and drinks taken while conferencing
Find out more here.