Rich in History
Posted on Wed July 27, 2022.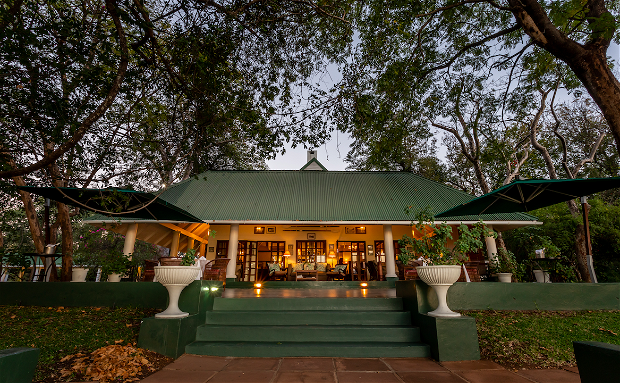 We all know that Livingstone is rich in history. It is also said however that to visit Livingstone is to visit 'the Adventure Centre of Africa', with its vast variety of activities, tours and experiences.
A fascinating piece of yesteryear in this town is that of The River Club. Originally a farm named 'Quiet Waters', the property has many stories to tell, from digging up the lodge lawns in search of treasure, to a murder that took place in what is now the lodge dining room… if only these wall could talk!!  
 
It is said that King Lobengula's treasure is buried somewhere between Zambia and Angola, and many years ago the front lawn of the lodge was where someone once tried to dig for this treasure. This is one of the stories that added to the myth of King Solomon's mines. Interestingly, the Susman's, a Jewish family who married into the Marks and Spencers group to merge two companies resulting in South Africa's Woolworths, also tried their hand at looking for King Lobengula's treasure!
The main lodge itself is saturated in the rich history of the area, spanning the early years of the pioneers up to Livingstone's heyday in the 1950s/60s. Many activities are available on site for guests including a swimming pool, 2km nature trail, croquet, boules, small gym, treatment room, snooker table and more. 
 
Below is a comparison of The River Club from the past and what it looks like today.  
Digging deeper into Zambian film history we discovered that in 1971, the town welcomed the cast of The Grass is Singing starring Karen Black, John Thaw and John Kani. The film is the portrait of a woman's marriage to a luckless farmer, a union doomed to failure before they had even met and it is an evocation of the country in which they lived – Rhodesia. 
In 1954 Duel in the Jungle was shot starring Jeanne Grain, Dana Andrews and David Farrar which tells the story of an American insurance investigator who is sent to Rhodesia to investigate the mysterious death of a diamond broker who drowned whilst diving off the coast and was insured for $1 million. 
Other films in the area included Safari Express, King Solomon's Mines, The Power of One, Sherlock Homes – Incident at Victoria Falls, White Hunter Black Heart starring Clint Eastwood, Damned River and Africa Express. 
Another movie-related story in Livingstone was when Alfred Hitchcok came to make a film about a book written by Laurens van der Post "Flamingo Feather", a novel about the rise of the Apartheid system in South Africa. James Stewart was expected to take the lead role of an adventurer who discovers a concentration camp for Communist agents while Hitchcock wished for Grace Kelly to play his love interest. Unfortunately, Hitchcock determined filming would be difficult, especially on a budget and Grace Kelly had chosen to marry Prince Ranier of Monaco, meaning the project was deferred. 
Pictured below: John Landau, film director, standing at the same tree as Alfred Hitchcock did in 1954.
Alexandra Fuller, an author who wrote 'Don't Let's Go to the Dogs Tonight' used to live in Livingstone and the farm is mentioned in her book 'Leaving Before the Rains Come'.
Find that interesting? Look out for our next blog with more information on Zambia, Livingstone and The River Club.