A kids paradise
Posted on Tue November 22, 2022.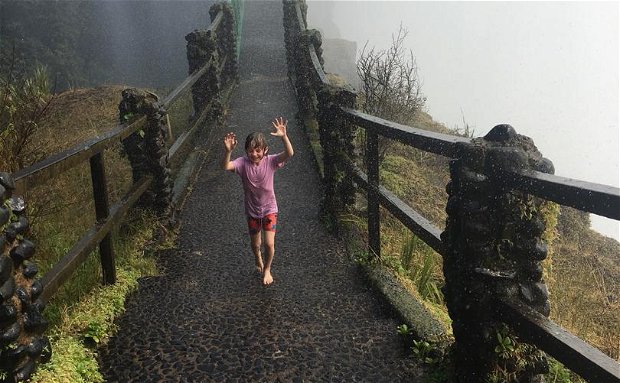 The River Club is an ideal destination for families with children aged 6 years and older (if you have younger children please contact us for further information). Set on a 50-acre secure property with sprawling gardens, the lodge provides the perfect setting for young ones to run around and explore.
Young guests receive a 'Kids @ the Club' adventure bag when they do the Kids @ the Club complimentary activity. The bag includes a booklet featuring activities to complete. Under the supervision of a lodge Kids @ the Club guide, children have the opportunity to build their own raft with a raft building kit (featuring eco-materials such as driftwood, rope and fabric for a sail). Parents are welcome to join in the fun.
 
Our Princess Mary Suite accommodates 4 guests in two separate bedrooms (one with a queen size bed and the other with twin beds) For families with 3 or 4 children, an additional one or two single beds can be added in the main living area. For families looking for privacy this is for you; complete with a private garden, private pool and the possibility of having meals in the villa's dining area.
Children's activities at the lodge
Raft building (takes place during the Kids @ the Club walk)
Daily sunset cruise (accompanied by a parent or guardian)
Birding and insect safaris (during the Kids @ the Club walk)
Visit the local village and school (accompanied by a parent or guardian)
Guide quiz and certification given during the Kids @ the Club walk

 
Facilities for families
Fun board games and puzzles
A selection of entertaining and educational children's books in our library
Expansive gardens to explore
Snooker table
Tennis, boules and croquet
Walking/jogging trail on property (used during the Kids @ the Club walk or at leisure with a parent or guardian)
Swimming in our pool overlooking the Zambezi River
Family fun in the area
Helicopter flips (all ages, full price)
Victoria Falls (all ages)
Local Reptile Park (all ages)
Game Drives (in-house game drives have no minimum age, under 12s pay 50% of full rate)
Dinner on the Royal Livingstone Express Train (minimum 3 years, full price)
Railway Bridge Zip-Line (ages 4 - 13 years have to tandem with an adult)
Livingstone Island (minimum age 8 years, minimum age to swim 12 years)
Pony 'Tails' for children under 9 years (while the rest of the family can do a 1 ½-hour horse ride)
Adrenaline activities at Victoria Falls (minimum age 14, except for a tandem slide - ages 4 -13)
Elephant Café (minimum age 10 to do elephant interaction, full price)
Canoe safaris (minimum age 12, full price)
Chobe Day Trips (minimum age 12 unless private trip is booked where no minimum age applies)

 
At The River Club we are family-oriented people to the core! Kid-food requests are taken seriously at the lodge, however should guests wish to dine out (extra cost) a trip on the Royal Livingstone Express train  will not only give you fantastic views, but also a delicious Sunday lunch or thrice-weekly dinner. For children over the age of 10, the Elephant Cafe is also an educationally fun way to spend an afternoon or evening.